Wild bird food and wildlife food
Red River Commodities has processed wild bird food and wildlife food products for more than 30 years. Our two wildlife food processing facilities are located in the heart of sunflower seed and grain-growing regions. We contract directly with local growers to provide the freshest possible grains at the best possible prices. We are an origin value added manufacturer, which ensures timeliness with market conditions and decisions. All our wildlife products contain premium-grade quality seed, and we work closely with our customers to create blends, processing steps and packaging to feed their goals.
We are a comprehensive supplier offering seed, suet, nectar, mealworms and more. Our three primary wild bird food and wildlife food branded products and partnerships are:

Stokes Select
Stokes Select, formulated to attract the most birds to feeders at competitive prices. With no filler seeds, Stokes Select offers America's most complete wild bird feeding system.

Valley Splendor
Valley Splendor feed, competitively priced and specially formulated to attract a wide variety of birds and wildlife while meeting budget. Offerings include Black Oil and Striped Sunflower, plus Sunflower Hearts, Cracked Corn, Cardinal, Finches' Favorite, Suet and Backyard Buffet (a setup to keep your furry friends fed but away from your bird feeders!).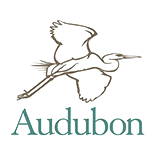 National Audubon Society
National Audubon Society, which contains products that have been formulated, tested and approved by the Audubon Ornithology team. This is premium seed without the premium price for the optimal birding experience.

Pecking Order
Pecking Order offers the most diverse assortment of treats and supplemental feed for poultry. As one of the largest producers of seed and grain products in the United States, you can be sure our expertise will provide your flock with the very best ingredients.